Being successful on the web means tackling a niche that isn't already flooded by competitors – a difficult thing in a digital landscape that is absolutely saturated with sources of products and information. If you've chosen to focus on a seasonal niche like travel or vacation rentals, you're definitely on the right track as far as topic is concerned, but how can you make a full-time income hawking wares and words on a subject that people are only interested in part of the time?
The answer to that question lies in your ability to take advantage of what you've got to work with – in this case, that means squeezing every last visit out of search engines and social media all year round, whether your business is on fire, or slowing down into the winter.
Whether you blog about travel destinations, run a vacation rental classifieds website, or have any other role to play in the travel and vacation niche, here are three tips to make the most out of social media for seasonal traffic!
1. Facebook Isn't Seasonal – Never Forget It!
No matter how much the world slows down during the winter season, and no matter how far from people's minds an exotic location may be during that time, there is one constant that you can depend on: Facebook.
The truth is, the more people hunker down for the holidays, the more likely they are to take the time to engage friends, family, and businesses on Facebook, giving you a prime opportunity to focus the mind's eye of every potential client on the vacation they should be taking in a few months time!
2. Twitter Hashtags Help You Hunt for Seasonal Clients
Like Facebook, Twitter is also a busy hub of social interaction all year round, making it a great place to go client hunting, especially when you can take direct advantage of the many snowbound wishes for a warm getaway! The best way to do this is to narrow your search by using hashtags, those markers of focused conversations that allow you to instantly pounce upon a running conversation in order to engage and promote your business.
Here are a few examples of useful hashtags if you're looking to push travel destinations and remote accommodations:
#travel- general travel-related chatter.
#vacation- typically used by those with an interest in travel, for both business and pleasure.
#traveltips- used by both travelers and your competition, making this hashtag a useful double-edged sword.
It's also worth noting that you'll always find conversation about a given locale with a more direct hashtag, such as #nyc for New York City, or #cuba for Cuba, giving you a great way to offer your wares to those who already have them in mind!
3. Speed Up While the Rest of the World Slows Down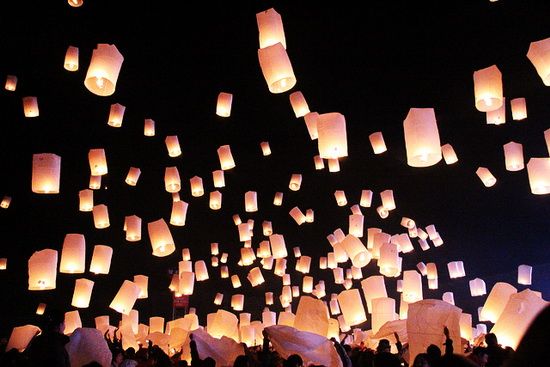 While your winter off-season may see your website's traffic drop, sales evaporate, and clients stay quiet, remember that this is only because the world at large is slowing down and bracing for all of the eating, drinking, and being generally merry that there is to be done. Let that fact give you heart as you prepare for the upcoming busy season, but be sure to recognize the huge opportunity that all of that slowing down presents.
If clients are snoozing where travel and vacations are concerned, you can bet that most of your competitors are hibernating, as well! As your business slows down towards the holidays, use your extra time to really dig in your heels and push your endeavors forward, taking advantage of the time off your competitors are enjoying by getting enough done to stay well ahead of the curve. This will allow you to nab the few customers that are available at that time of year, while also leaving you sitting pretty as the snow begins to melt and people consider taking a trip.
If you're a travel blogger, use this time to pump out wordy, delightful looks at exotic locales at an unprecedented pace. If you push vacation rentals, start offering deals and lining up new customers for the new year. No matter what you do, there are sure to be endless constructive ways that you can take advantage of the slowing of your business in order to speed it up sooner and faster than ever before!
About The Author
This articles is written by our guest author Jessy who is the social media enthusiast for Dobovo, the free awesome travel tool.